ABOUT THE "WHY WE BLOG" PANEL
ABOUT THE PANEL
The centerpiece of this year's Blogfest program is a panel discussion titled, Why We Blog: Voices, Visions and the Realities of the Blogosphere. Moderated by Megan Donis, a producer and reporter with Brooklyn Independent TV, the panel will feature five top-drawer bloggers who will talk about their reasons for blogging; how they define success in the world of blogging; how they balance their work and personal lives with blogging; and the future of blogging.
.
MEET THE MODERATOR
Megan Donis is a TV producer, reporter and editor with 10 years experience working in documentary, news and culture programming. Megan is currently the Senior Producer of News Programs at Brooklyn Independent TV (www.briconline.org), an adjunct journalism professor at Long Island University and a freelance video producer and editor. Megan can be found at www.megandonis.com
MEET THE PANELISTS
Tracy Collins's recent work has focused on architecture, urban landscapes and street photography generally, and more specifically on the Atlantic Yards project in his neighborhood of Prospect Heights, Brooklyn. For the past 4 years Tracy has been chronicling the changes to the area within and around the footprint of the project. His photographs can be seen at www.3c.com and his blog is www.freakinblog.com.
Anne Pope is the Founder and Co-Director of SustainableFlatbush.org, a neighborhood-based grassroots organization and blog promoting environmental sustainability in Flatbush, Brooklyn. Anne is grateful to the Brooklyn blogging community and Brooklyn Blogfest for providing her with friendships, collaborations, and journalistic inspiration.
With partner and pre-schooler in tow, Bed-Stuy Banana has walked every street in her neighborhood of Bedford-Stuyvesant, photographing everything from memorial murals to old signs. In her writing, she describes her struggles with gentrification, financial hardship, and the joys of being both a parent and a part of her new community.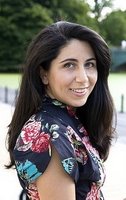 Melissa Lopata created Hip Slope Mama, a community blog based out of Park Slope, Brooklyn. As a former Corporate Marketing VP who became a stay-at-home mom 1 1/2 ago when her son was born, Melissa reached out to the growing community of moms looking for advice and inspiration. Now with over 20 regular mom contributors, she is thrilled that HSM has taken on a life of it's own as a unique community site for all the interesting, vibrant and creative women who live in the area. She uses the site as a gateway to set up dynamic local "Mothership Events" that enlighten and empower women.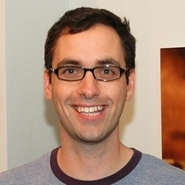 Jake Dobkin is the co-founder and publisher of Gothamist, the network of city-specific blogs. He was born in Park Slope and lives in Brooklyn Heights. He attended PS321, JHS51, Stuyvesant, Columbia, and NYU, where he got an MBA. He has never been away from New York City for more than ten weeks in the last thirty-two years. Surprisingly, his mortal enemy is... milk. You can learn more about Jake at jakedobkin.com.
For more information about the Brooklyn Blogfest, go to www.brooklynblogfest.com